As a creative, you have a very dynamic workload, consisting of multiple projects you deliver to clients. All with different timeframes, turnarounds, pace, and even themes and subjects. The only thing that's the same, all around, is the value of your work and the quality of the mockups you use for your visuals.
With our On Demand Packs, you will be able to budget a number of high quality mockups for the entirety of the year with up to a 50% discount!
Plan ahead and be packed with the best mockups without having to rely on the auto-renewable subscription.
It's pretty simple how our On Demand Packs work!
Just open

our

On Demand Packs:




Select the bundle you like, let's say a 10 Mockups Pack, and hit the "Add to cart" button…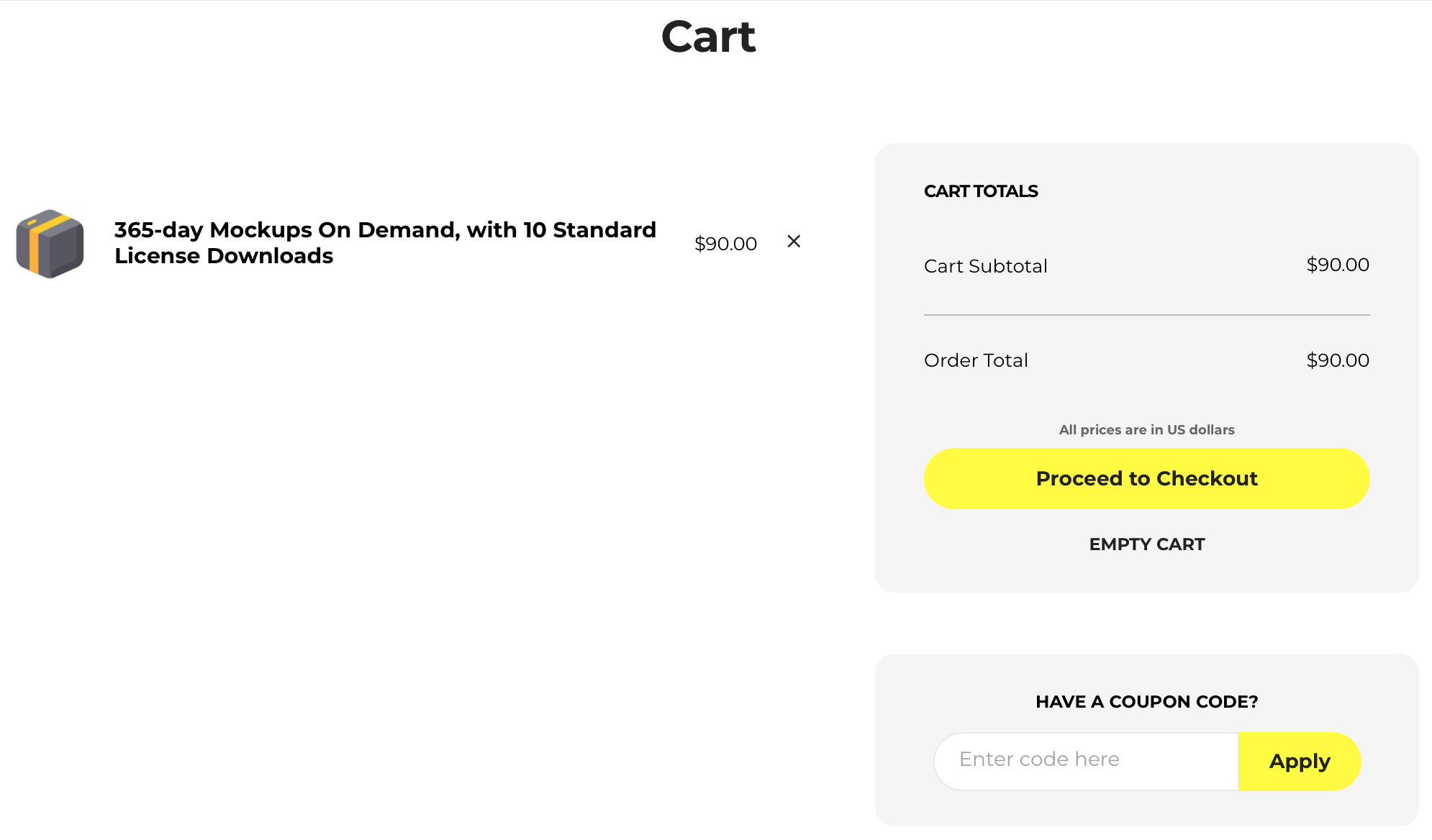 … And right there you'll see that instead of purchasing 10 mockups for $150 you're getting them at $90. It's a 40% discount, and you are saving $60! The more you get, the more you save!
Once you purchase the On Demand Pack, you will be credited with the mockups, and will be able to download them anytime. They won't expire until you use them all up!
There's no limit to the number of On Demand Packs you can get! You can purchase as many as you want, and the number of mockups you can download will stack up!
After you purchase your On Demand Pack, you can check the number of available mockups in the drop-down menu under your profile picture in the top-right corner of the website. You will see them as "On Demand X left":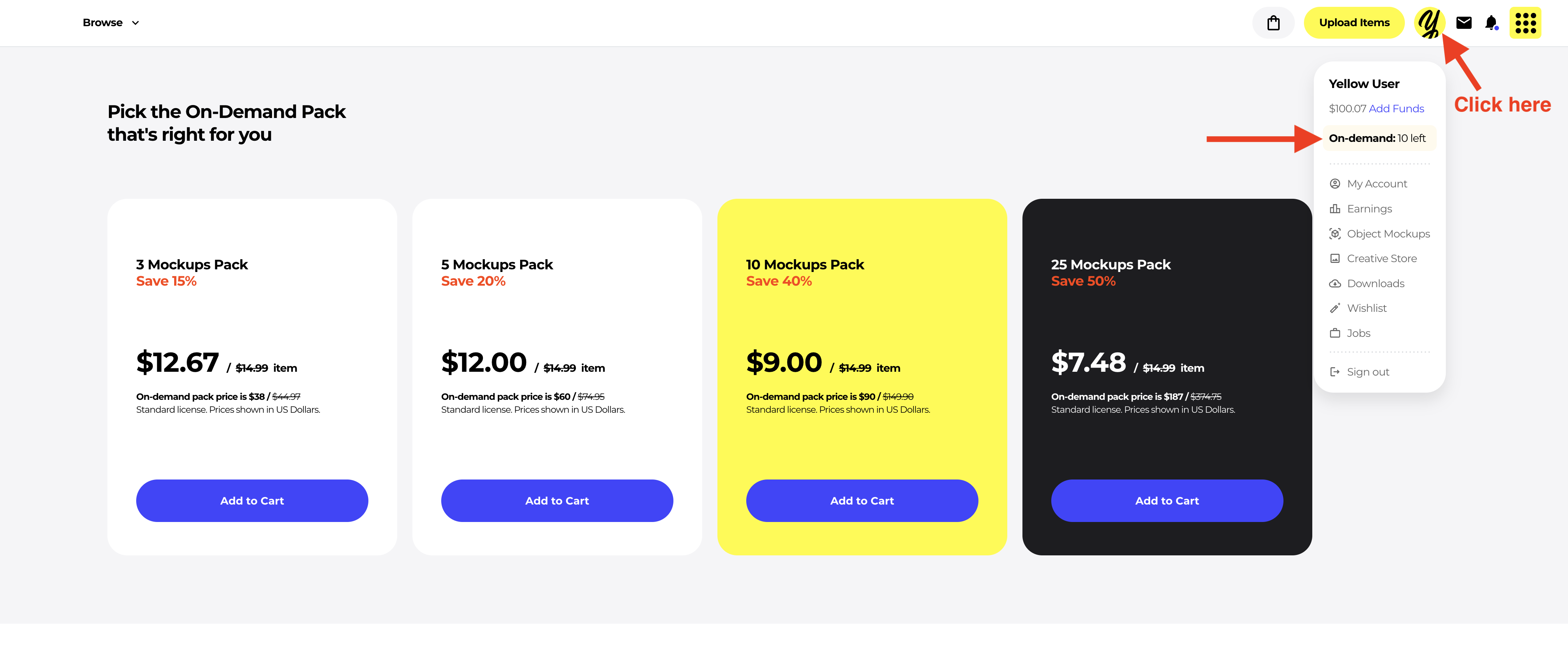 And that's it, purchase mockups in bundles and be set for whatever new project comes knocking at your door!