Yes, you can!
Just let us know and we'll create a mockup for you for free! To request a custom project you just need to send us a Wishlist Brief using this page. Make sure you choose Wishlist to send your request for a free mockup. This feature is available only to our Yellow Ticket holders.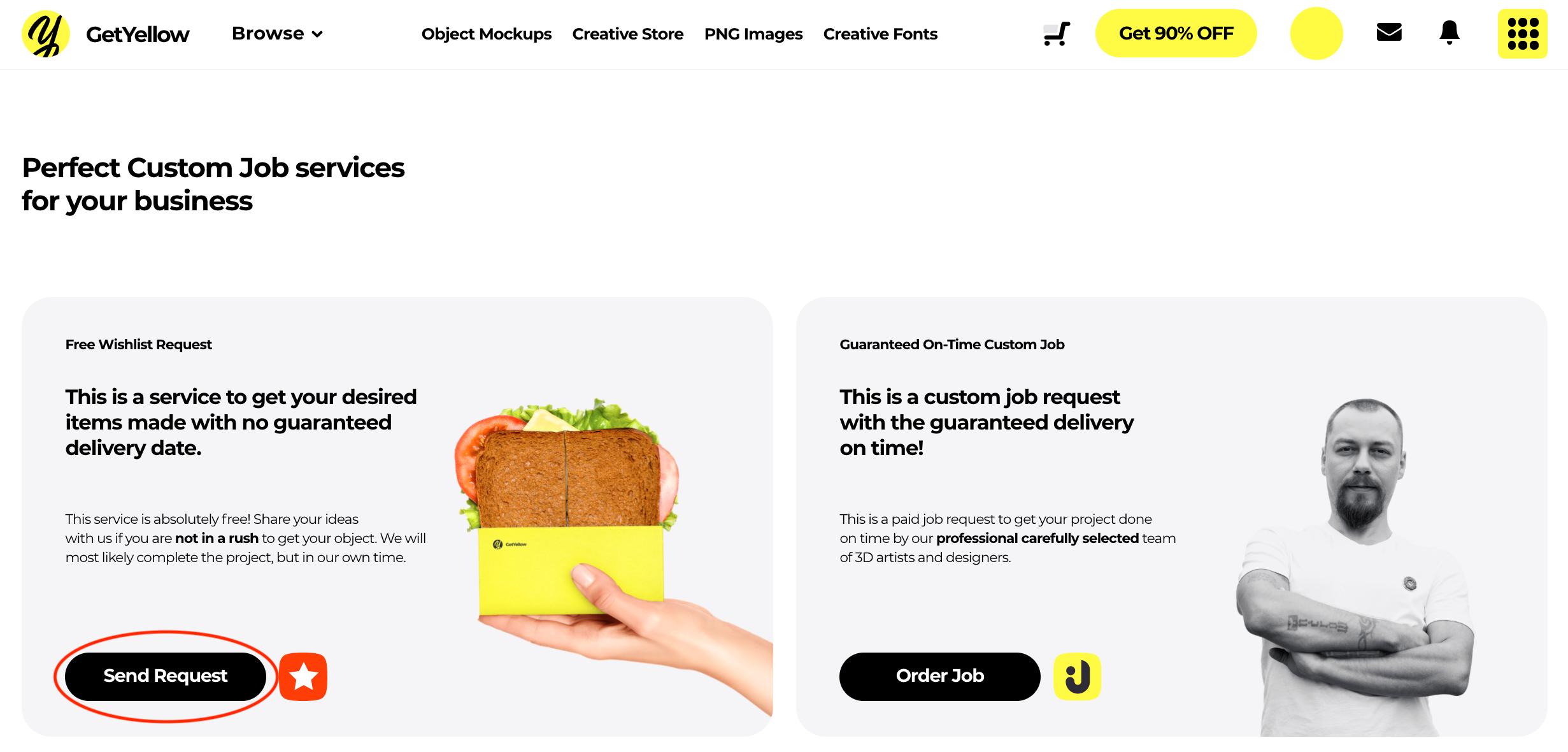 We can't guarantee the completion of the request, so we don't set any delivery date if you decide to submit your idea through Wishlist. Usually, the turnaround time on projects would depend on the current workload of our designer team and the complexity of the item.
If you want us to provide a mockup with a guaranteed delivery date, we would advise you to use our Custom Job Request Service.
Please provide high-quality photos of the item you would like to request, shot from different angles of view as well as the technical drawing/die-cut with all the dimensions if you'd like to request a packaging or a sewing pattern for apparel mockups.
If you have any more questions, please get in touch with us!