The smart layers at our object mockups usually have very high resolution and therefore come in pretty large sizes. We create them this way to make it possible to expand the images with mockups without any loss of quality.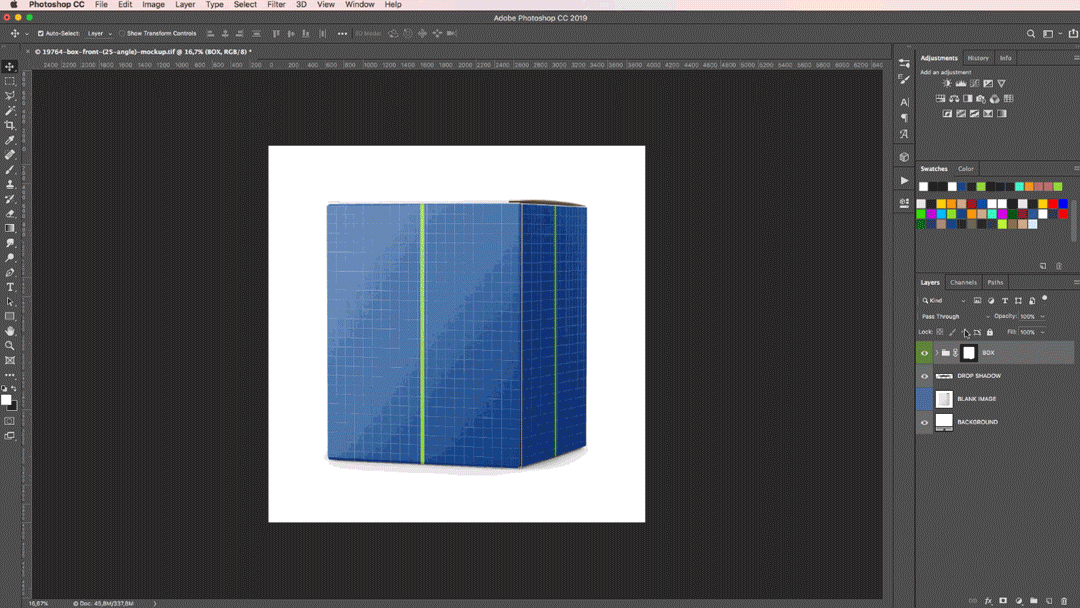 To make your design fit the smart layer, just use Free Transform Tool (Ctrl+T) on the layer with your design and adjust its size according to the size of the smart layer document (file, which opens after the double click on the smart layer).
If the image with your design is in a raster format and has a small resolution, it won't be possible to expand such an image to a great extent and preserve a decent quality at the same time, because the resolution of the raster images is fixed. That's why we recommend using high-resolution raster images which are close or correspond to the size of the smart layers.
If the design you'd like to apply on a mockup is in vector format, then you can scale it infinitely. The quality won't decrease due to the nature of the vector format.