Yellow Images is collecting VAT from EU customers on every purchase you make.
How to add your EU VAT number to your account?
Go to Your Account;
Click on Billing Information;
Add your EU VAT Identification number;
Click on Update at the bottom of the page.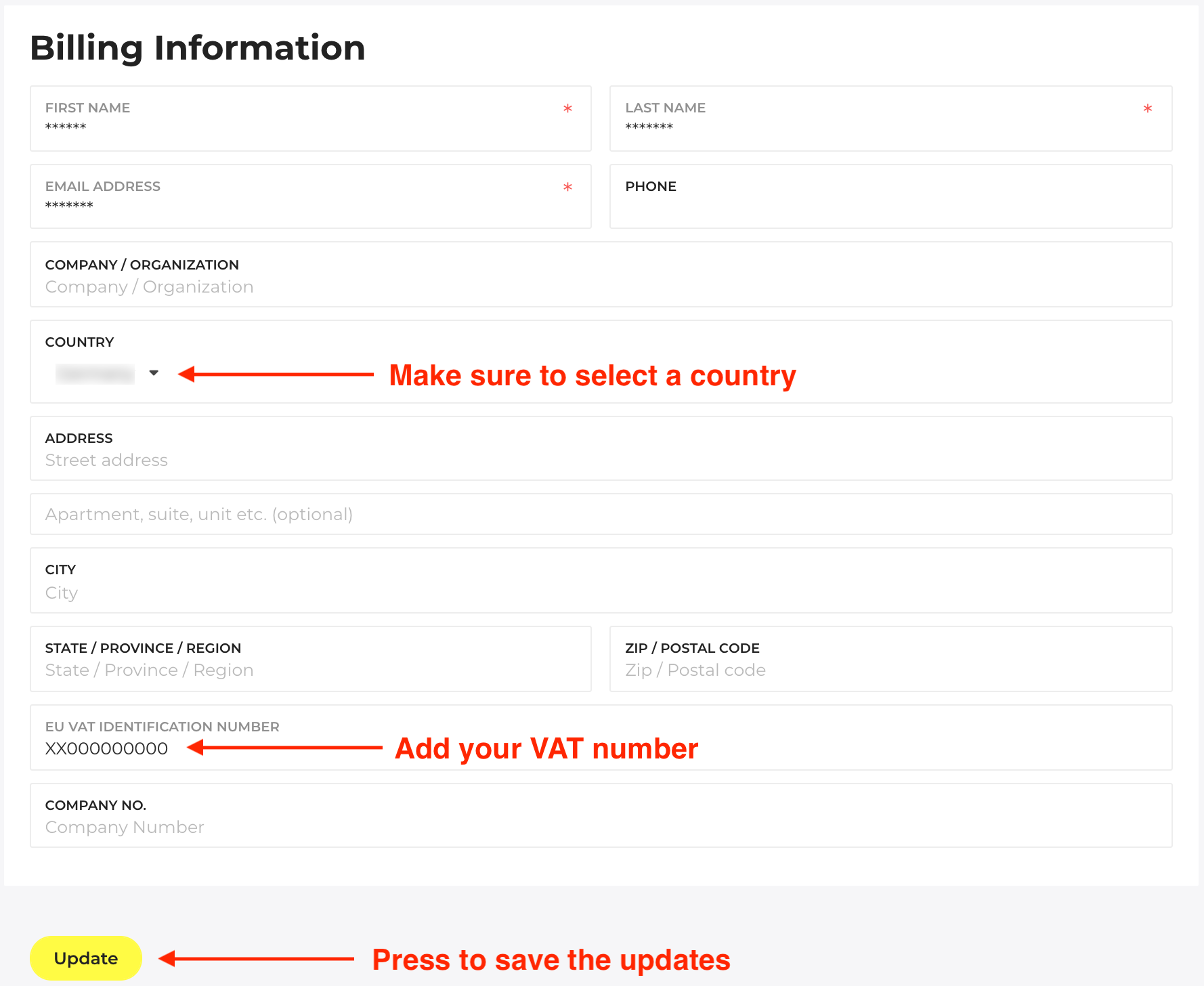 What happens when I enter the EU VAT to my account?
Once you have a valid VAT number, no EU VAT will be added to your purchase. Please do not forget that you are responsible to account for the VAT using the Reverse Charge Mechanism.
Your invoice will not show any VAT, but instead will note that Reverse Charge applies.
What happens if I don't add EU VAT number?
If you don't have the VAT number or did not add it to your account, you will be charged VAT at the check out, based on the rate of your country of residence.
Who is the supplier for VAT purposes?
For EU VAT purposes, Yellow Images is the supplier of record and will report the VAT collection and remittance to the relevant EU member state authorities using the EU MOSS VAT registration.