Keeping track of the products you like on our website is super easy!
Open the product page and just hit the thumb up button under 'LOVE IT? LIKE AND SHARE!'. That's it!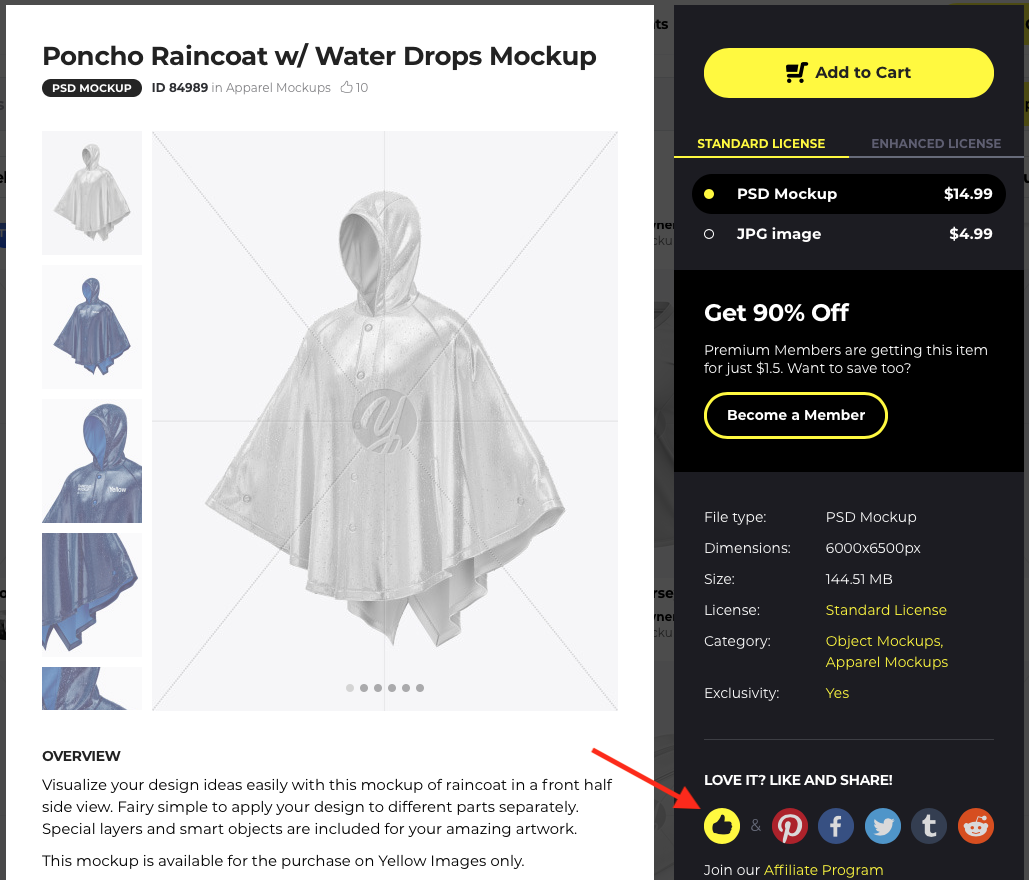 To find the items you liked, go to your Yellow Images account - just press on your name under the avatar icon on the top menu.

Once you open your profile, click on the 'Liked Items' button to display your liked items. The items you liked will be subdivided into categories such as Object Mockups, Creative Store, PNG Images, and Creative Fonts for your convenience.