Creative Fonts is a collection of unique and artsy alphabets created with love and containing characters produced from real natural materials, goods, and products, along with 3D-models. They can really spice up your artworks!
The main feature of Creative Fonts is that every character of the alphabet represents a separate product. So in case you need just several specific characters or symbols for your artwork, you don't have to purchase the whole font! Just go to the font page you're interested in, select the necessary character and open it by clicking on the product preview. Once the character is open, press 'Add to Cart'. Repeat the steps to add more characters to your order.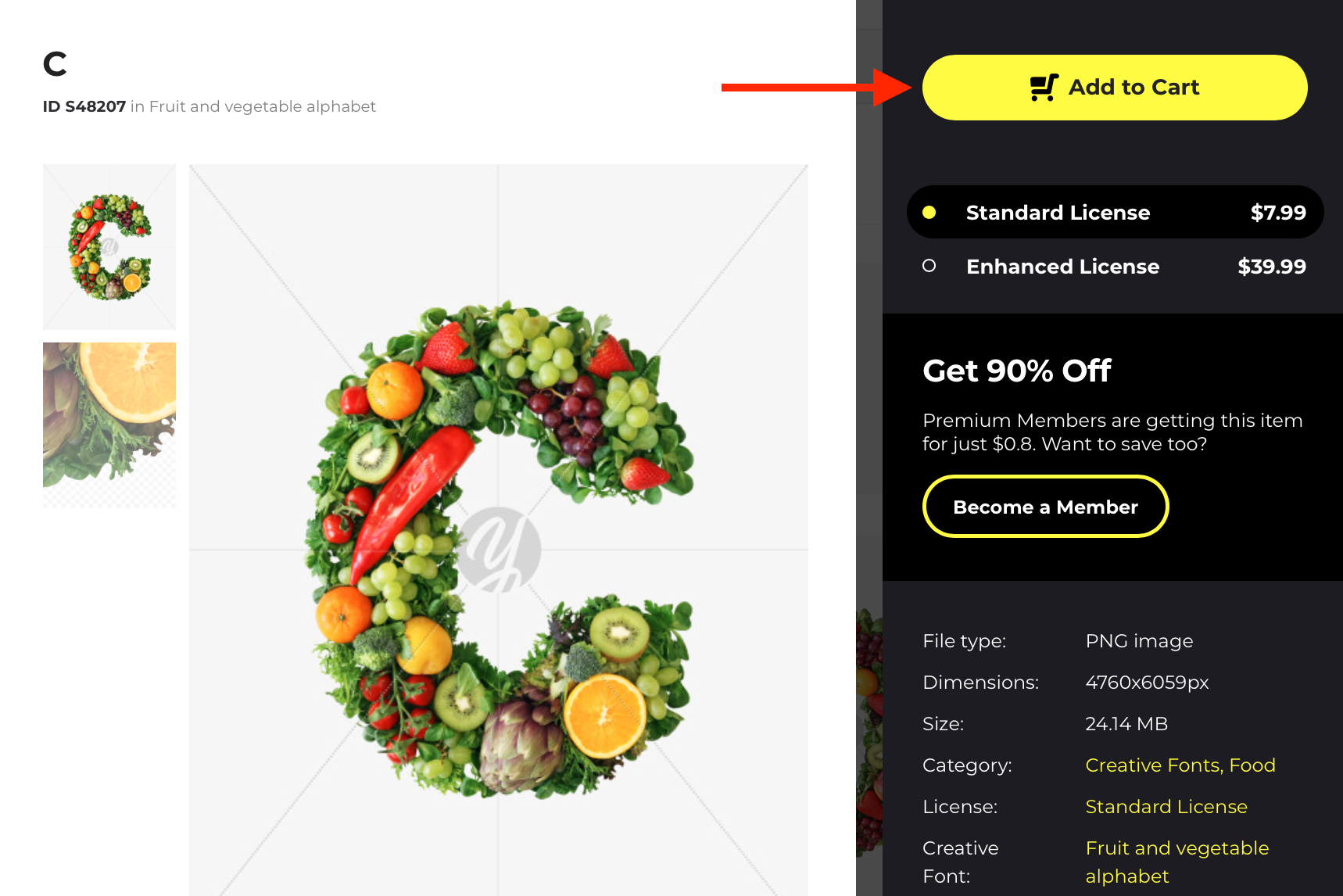 Full Set
You also have an option to buy the whole alphabet! Go to 'Buy full set' section, press 'Add to cart' and all the characters within the selected font will be added to your cart.

The price for a single character is $7.99. The cost of the full set will be calculated based on the number of characters and symbols the certain alphabet contains.