Have you already joined our Affiliate Program? Congratulations! Let's start your journey by learning what an affiliate code is and where to get it.
Each affiliate has a unique referral code that consists of a few characters and looks like this yi=000000. You can add this code to any URL leading to the Yellow Images website. This way, we will track the referrals and calculate your affiliate commission.
You can find your affiliate code:
In the welcome email you receive once you become our affiliate; or


Copy it from any product page. Just o

pen any product on the Yellow Images and click on 'Copy your Referral link':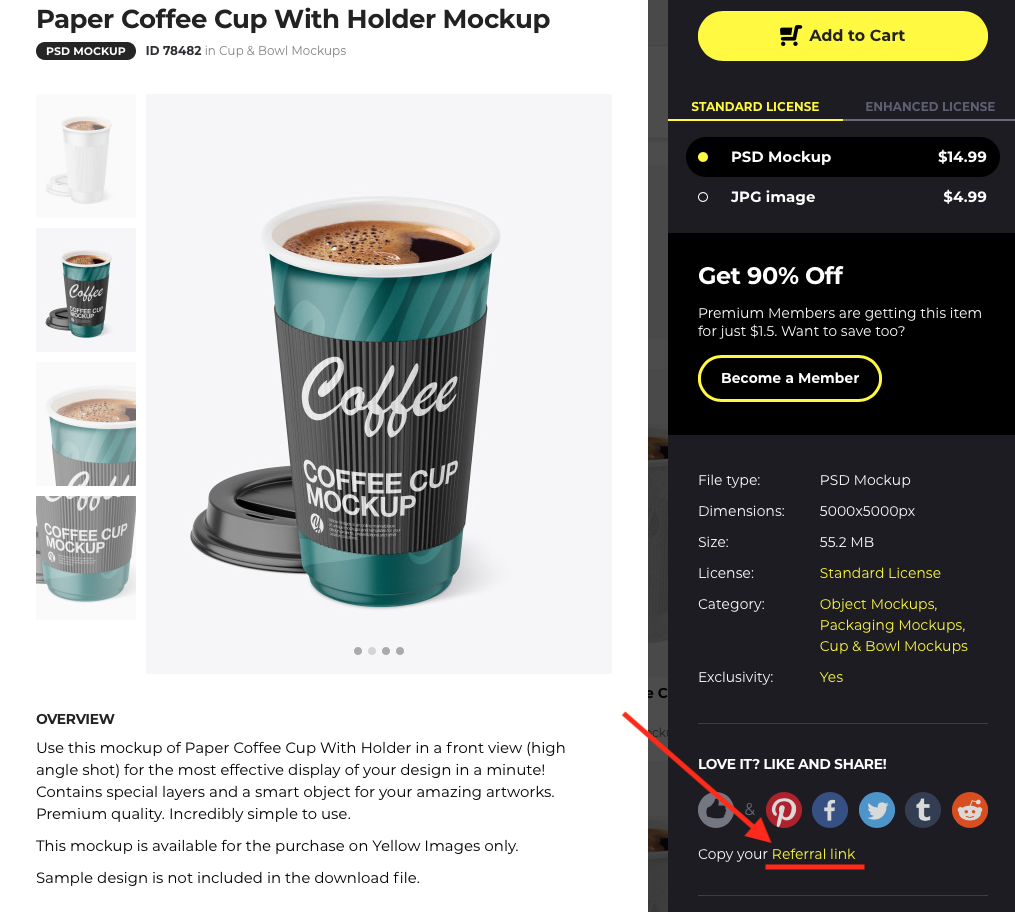 Then paste the link to check your code:

Having the affiliate code, you can turn any URL into a referral link by adding your code to it.
For example, to make a referral link leading to our Object Mockups gallery, take this link https://yellowimages.com/all/objects, add the '?' (question mark) to it, then your code at the end, and your personalized link is ready! It will look like this: https://yellowimages.com/all/objects?yi=000000
Before adding your code, please, make sure you only use the direct links from our website and not from other resources.
Use referral links while posting on social media, blogs, forums, or send them to your friends! Start using your affiliate code and increase your passive income with Yellow Images!