Congratulations on finally deciding to create a free account with Yellow Images! We are very happy to welcome you on board!
Creating an account is super easy! Just click on Join now on our main page:
You will be asked to fill in your:
First Name;

Last Name; and

Email.
The email will be your website login, so make sure you remember it!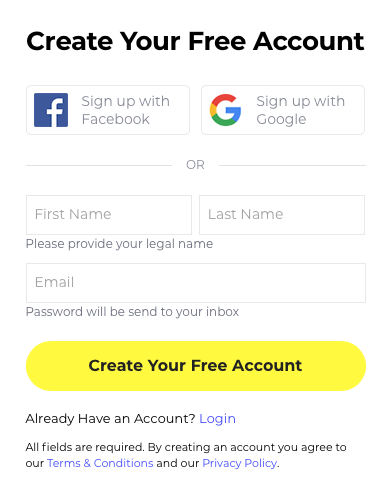 The password will be sent to your email, so check your inbox!
We strongly recommend linking your Yellow Images account to your Facebook or Google account so that you avoid having Authentication Window popping up every time you change your device or your location!
Make sure you check out our Yellow Ticket offers!