Transfer Rights allow you to transfer the rights to use the product purchased under the Enhanced License to the third party.
You can purchase the items under the Enhanced License with a 90% discount as an Enterprise Yellow Ticket holder!
Here is how you can do it:

1. Download the file you'd like to transfer to your computer before you start the Transfer Right process. You will need to share* this file with the new licensee yourself, but once you complete the further steps of Transfer Right, you will lose access to download this file.
2. Log in to your Yellow Images account, open the Licenses section, and click on the Transfer Rights option next to the license.
3. Fill out the form, make sure you've entered the e-mail of the person/company you'd like to transfer rights to: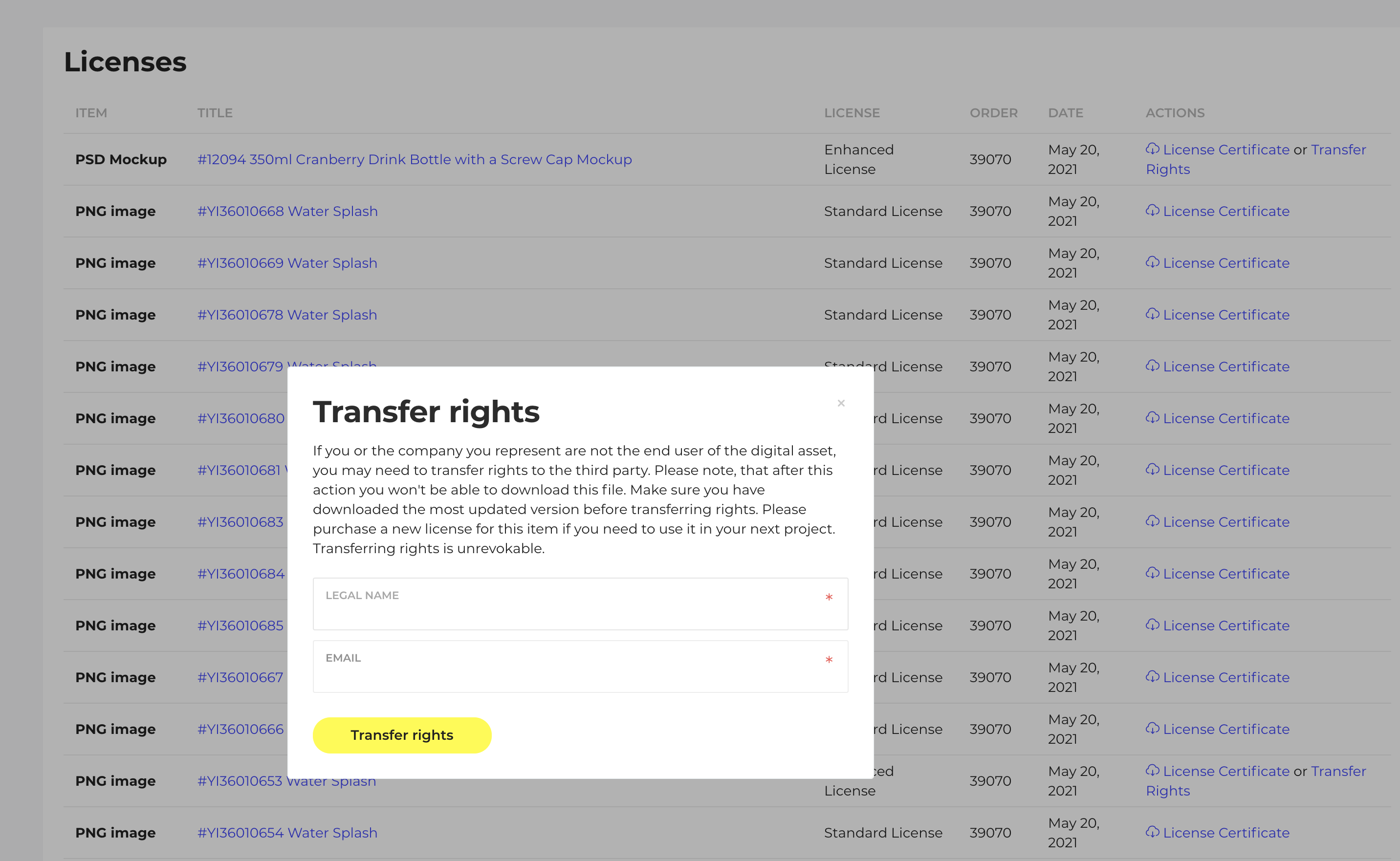 4. Once you click on Transfer Rights, the License is considered to be transferred. You no longer hold the rights to the License.
5. Download the license certificate from your account. It will feature the name of the new Licensee.
6. Send the License certificate to the new Licensee.
* Transferring the license is the only circumstance where it is permitted to share the file purchased on Yellow Images with a third party. Sharing files outside the scope of Transfer Right is a violation of our Terms and Conditions.