Definitely!
Here is what you have to do. To request a custom project you just need to send us a Job Brief on this page Custom mockups and click on Order Job. This feature is available to everyone, but our Team and Enterprise Yellow Ticket holders will get an additional 30% discount on the service.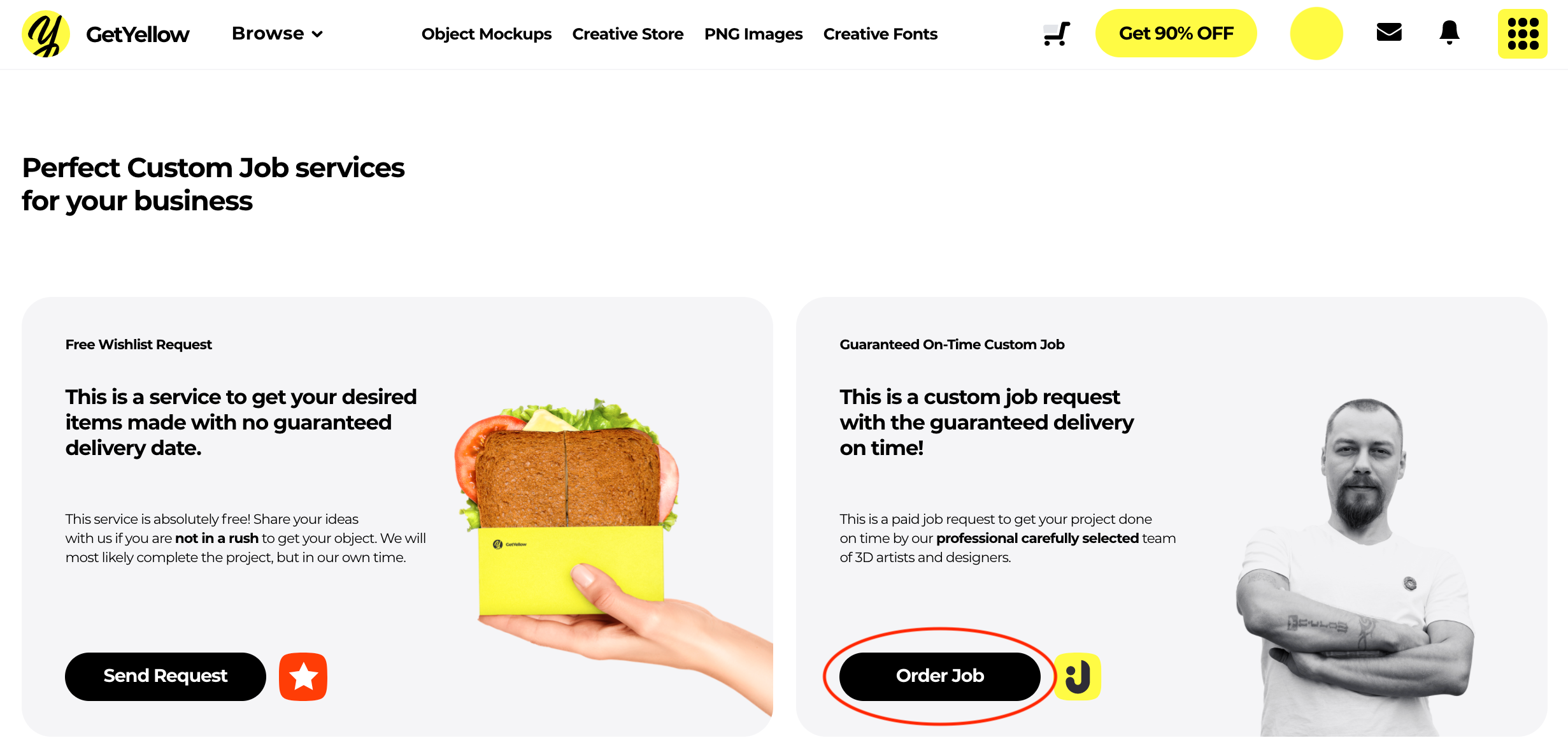 Once you click on Order Job, you will be transferred to the next page that will explain the different levels of complexity of our mockups. You can choose whatever option you think makes more sense for your order. Let's say you want an ice cream in clear packaging. You would choose Medium complexity. Our designers may change the complexity later on when they review your order.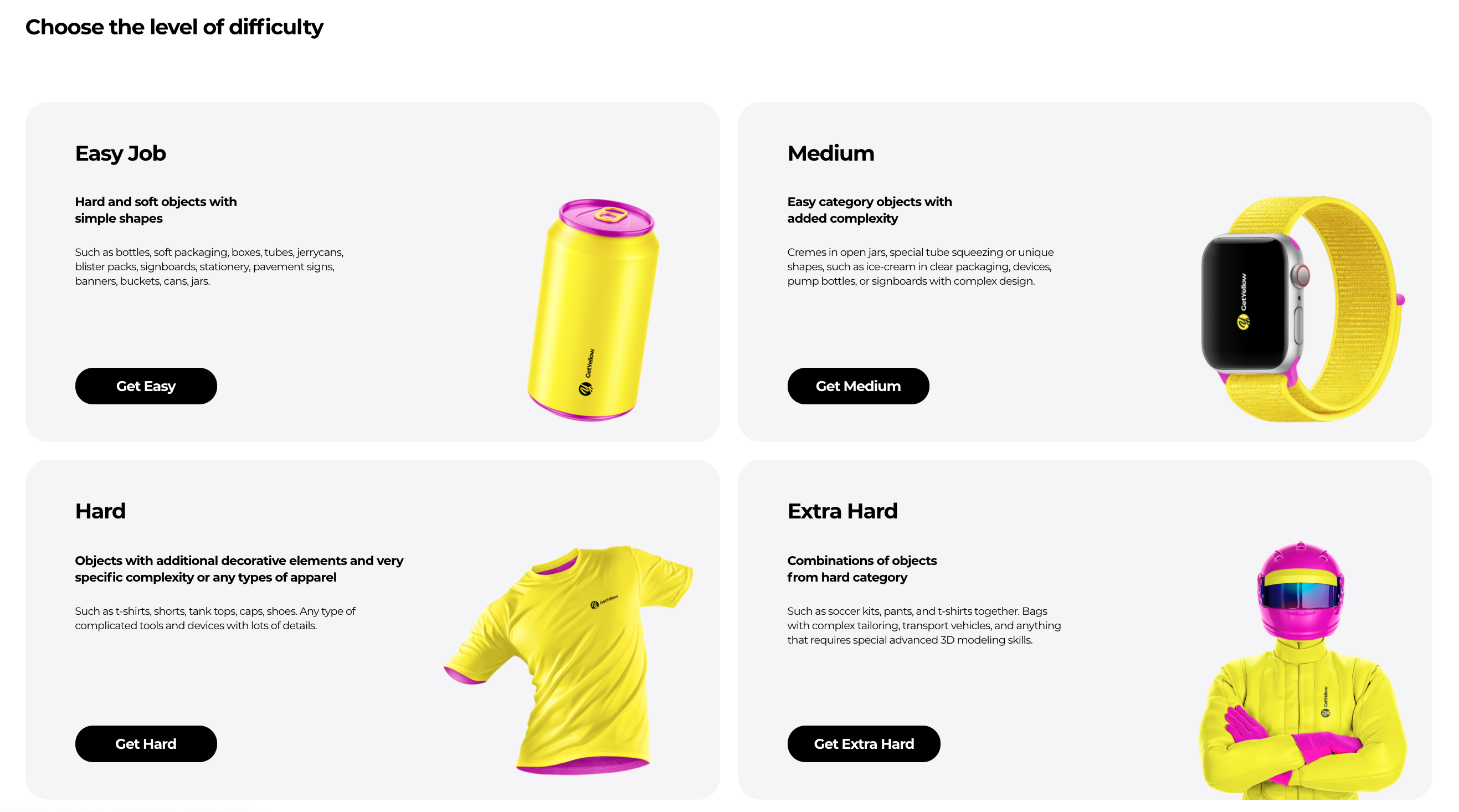 Here comes the most interesting part - you start submitting your request. As you keep submitting, the calculator on the right side will give you the estimation of the job cost and estimated delivery date.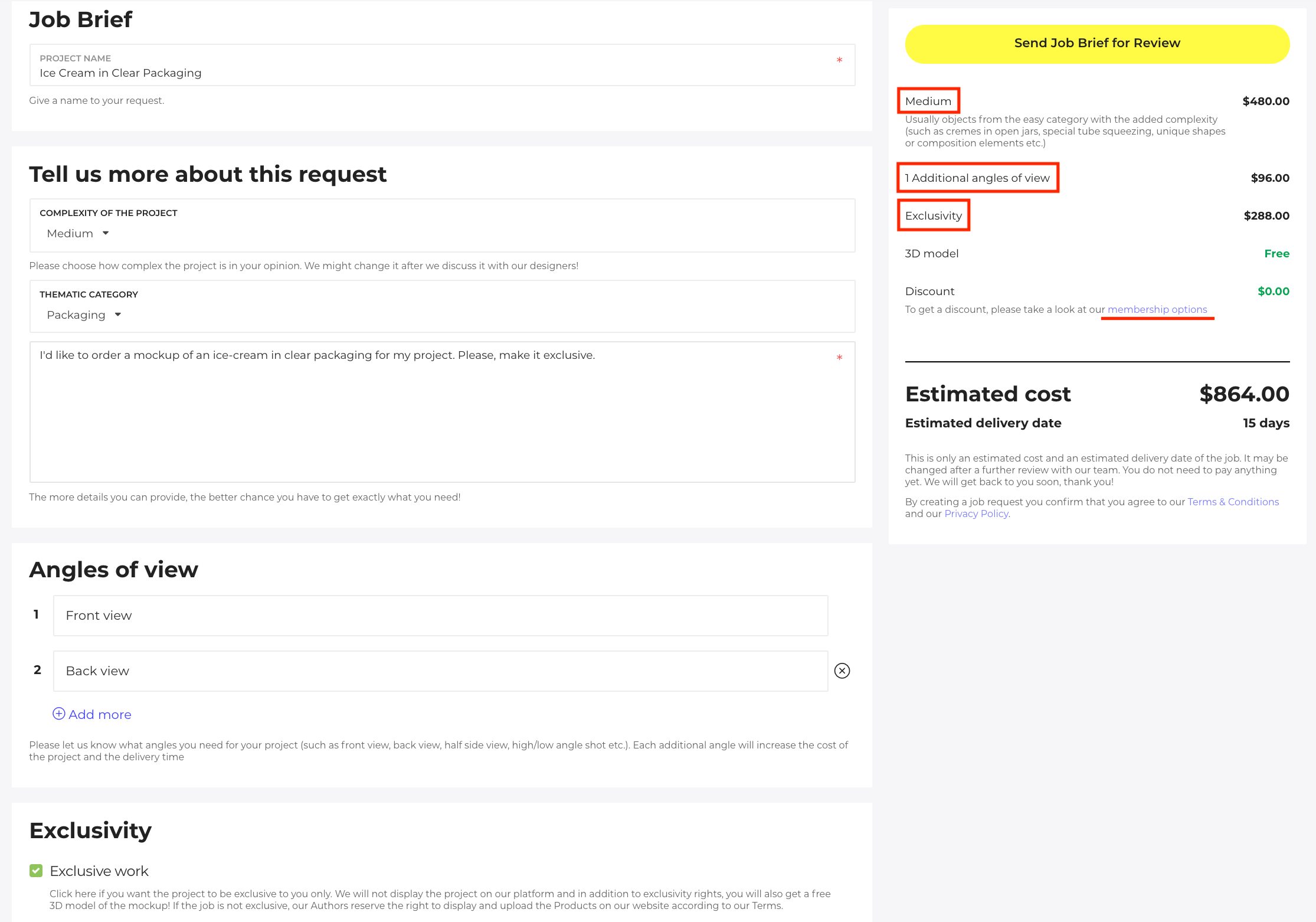 Options like additional angles or exclusivity will increase the final cost of your Job. The Exclusivity option also includes a free 3D model of the mockup!
Once you submit the job, we will process your request and will get in touch with you as soon as we know the final price and how long it will take us to produce the job. Should you accept the final price, we will start working on your request as soon as we receive payment from you.
If you have any more additional questions, please get in touch with us!