Newsletters are the best way to learn about our newest offers and major updates. However, if you are sure that you don't want to receive promo emails and newsletters from us, you can always unsubscribe from them.
Just open any email you've recently received from Yellow Images, scroll down to the end and press 'unsubscribe'.
​
​

You'll be redirected to the page, where you'll be able to unsubscribe from one specific email blast.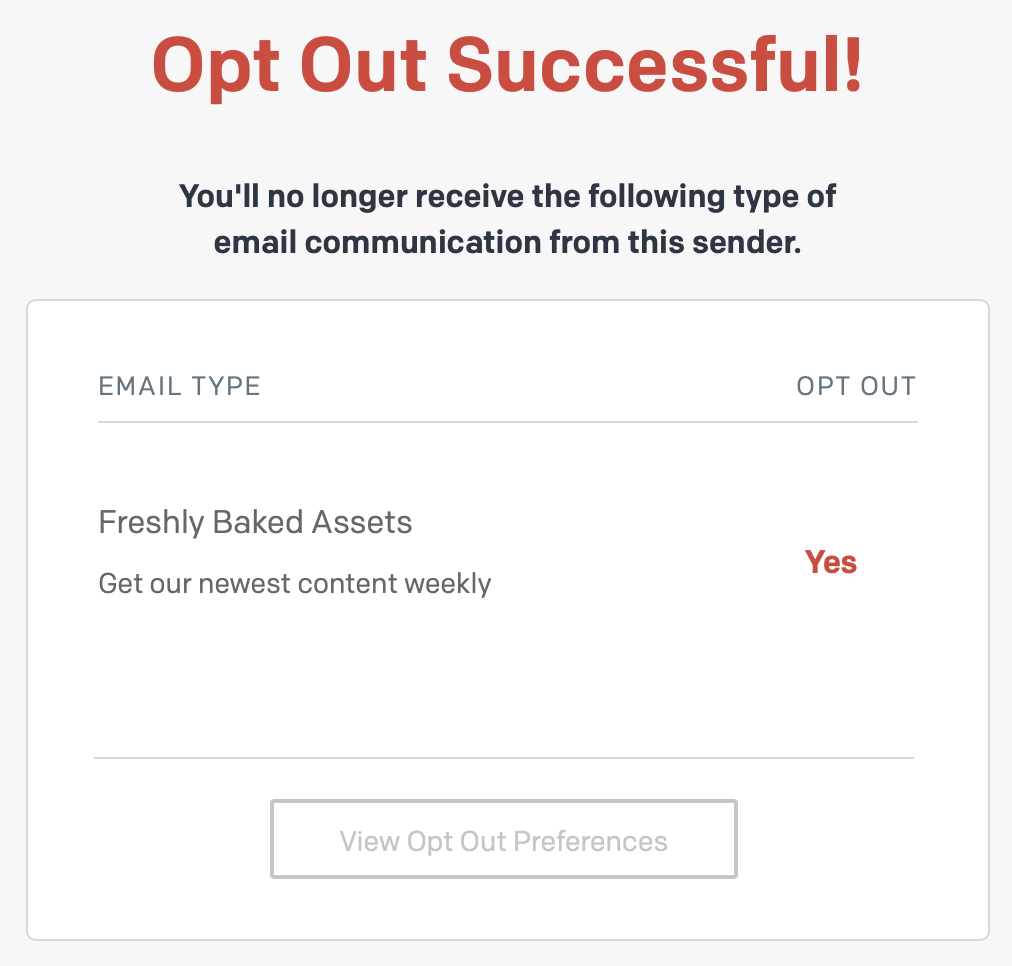 To unsubscribe from our all newsletters, press the 'View Opt Out Preferences' button and once the opt-out preferences page opens, press the 'Opt Out of All Emails' button, as shown on the screenshot below. Make sure to save your preferences.

​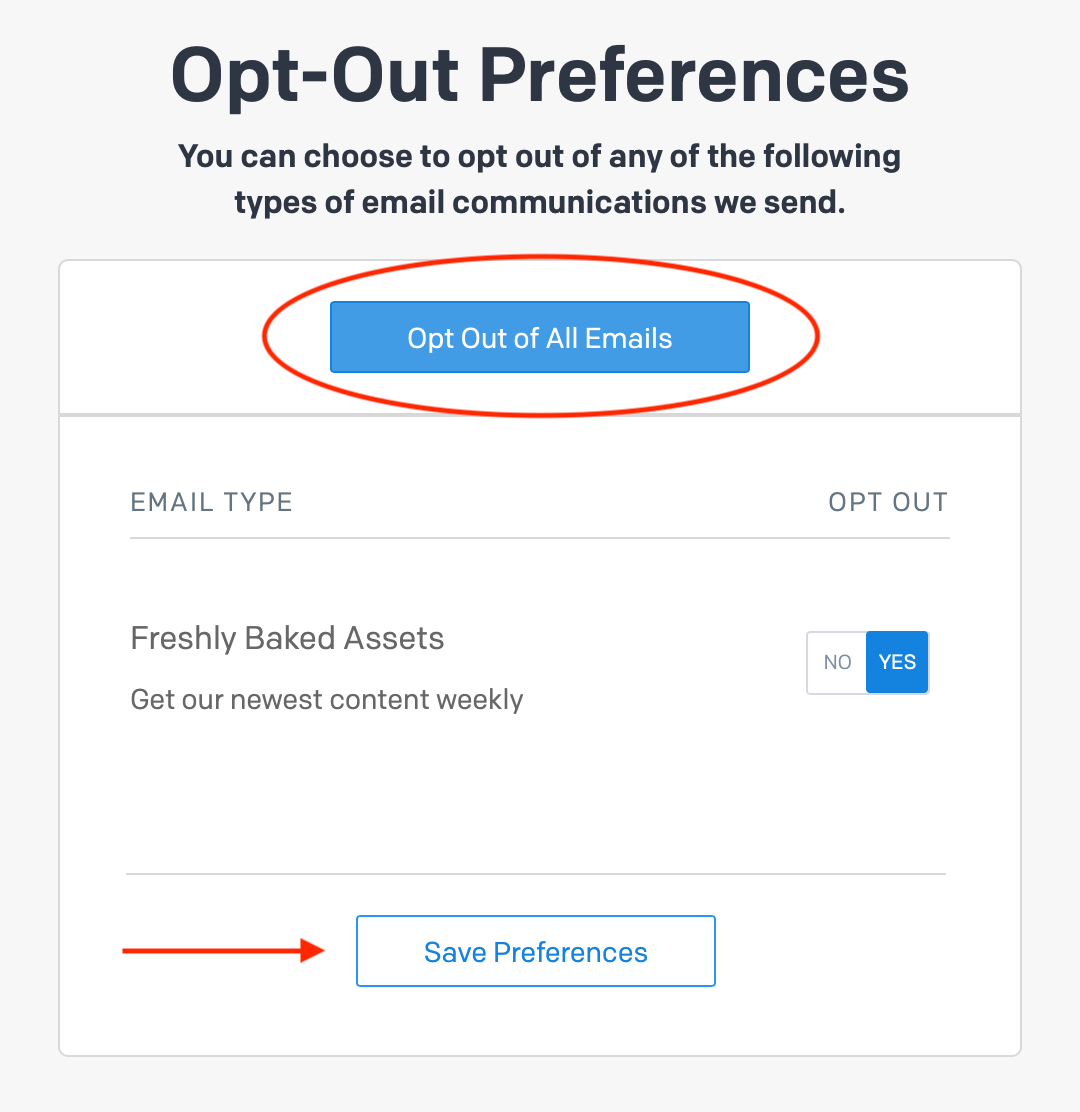 ​