Creative Store is a marketplace offering a wide range of ready-to-use graphic assets created by independent artists from all around the world.
There you can find fonts, vector icons, illustrations, different product mockups, presentations, UI/UX templates, actions, infographics, patterns and so much more!
All products at Creative Store are divided into the following categories: Graphics, Product Mockups, Fonts, Templates, Photos, 3D, Add-Ons, UI & UX Kits and Free stuff.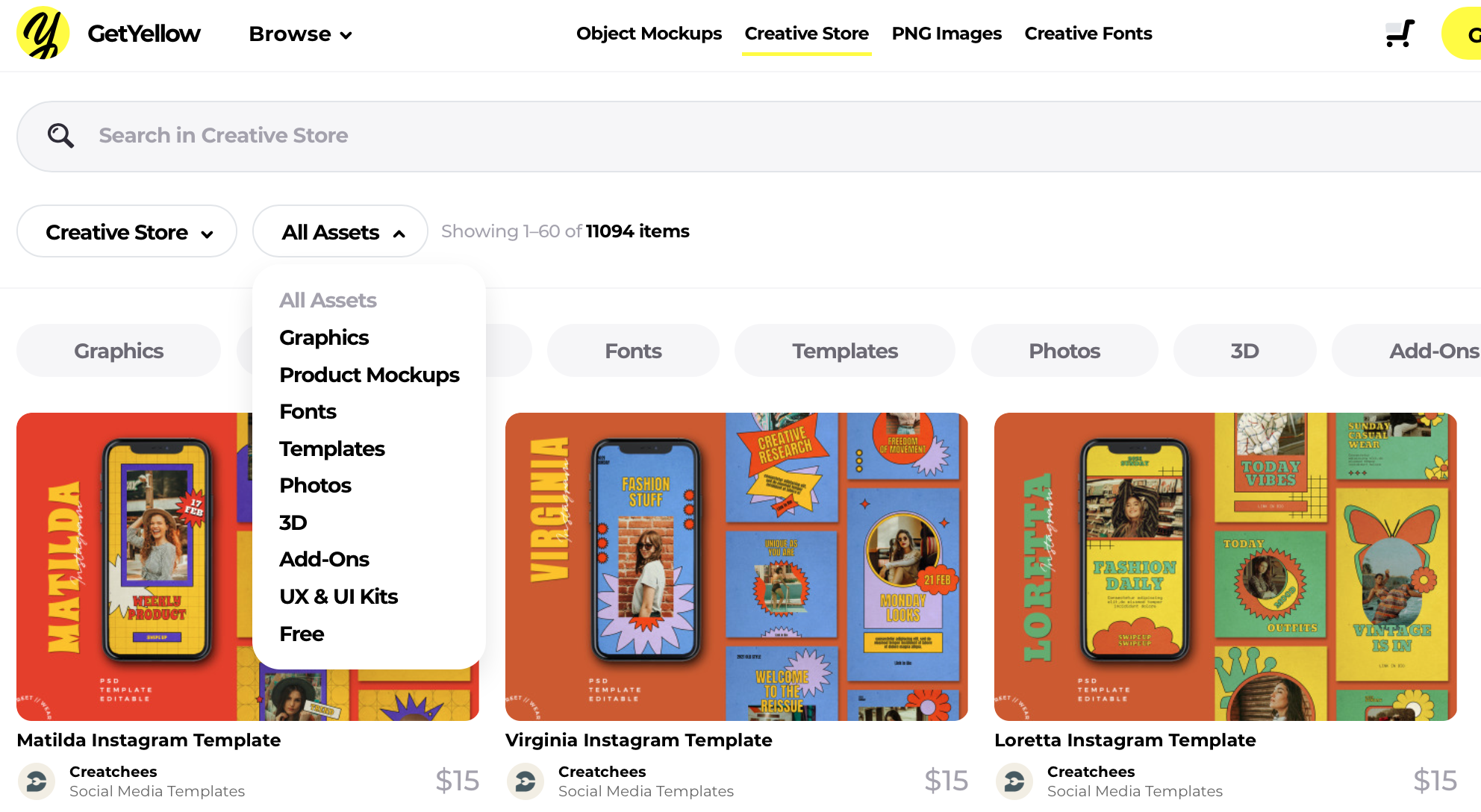 In some of these categories you will also find different subsections:
Graphics: Icons, Illustrations, Lettering, Scene Generators, Infographics, Design Elements, Patterns and Textures.
Product Mockups: Apparel, Devices, Indoor Advertising, Outdoor Advertising, packaging, Stationery and Vehicles.
Templates: Brochures, Business Cards, Cards & Invitations, Corporate Identity, Email, Flyers, Logos, Magazines, Packaging Design, Posters, Presentations, Resumes and Social Media.
Add-Ons: Actions and Brushes.
Our Free category includes graphic assets, which you can download and try out absolutely free of charge.